Inside the studio there is a fully equipped Dental Technician Laboratory for refinement and for the finalization of the manufactured prosthetic both temporary and permanent. This way, it is possible to optimize the aesthetic result of the restorations directly in the dentist's chair with the patient in the studio.
This allows us to capture and reproduce all the nuances and necessary characterizations to achieve a perfect integration of the restoration in one sitting.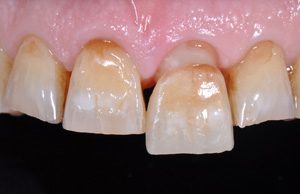 Complete Ceramic Crown on the back left incisor before cementation. A finalization directly in the studio has facilitated the reproduction of all the details that typify the adjacent teeth.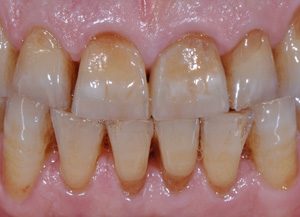 Final result six months after cementation. The crown merges perfectly with the adjacent teeth.