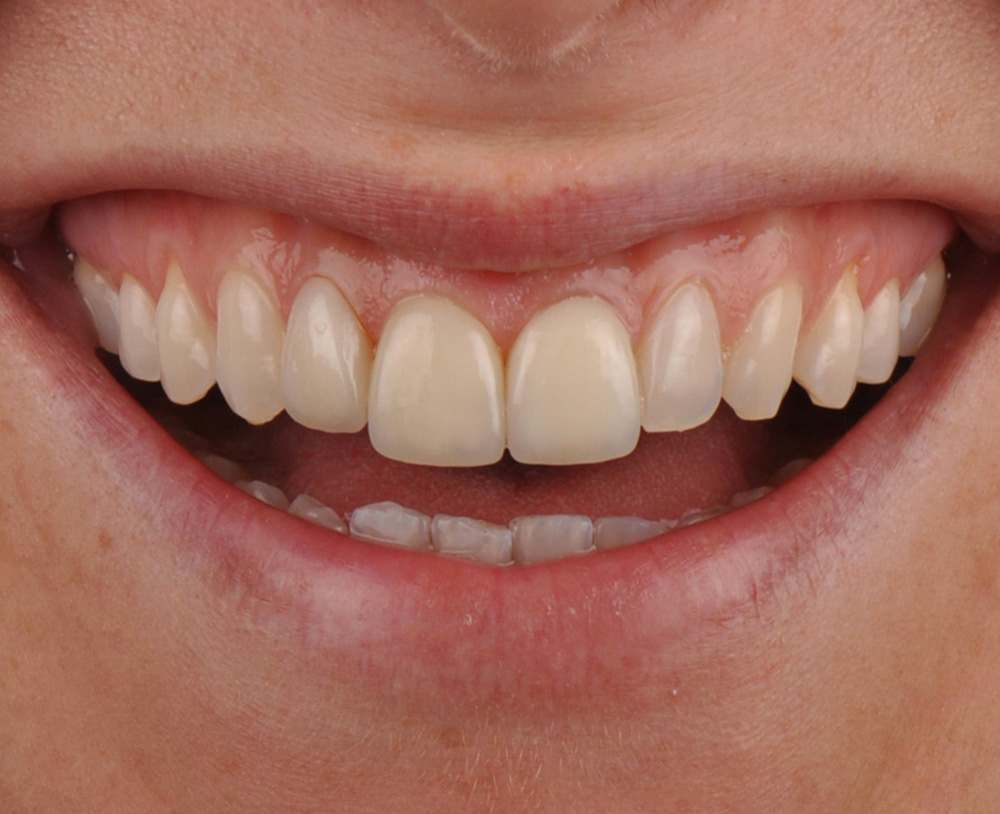 A prosthetic treatment that includes the front teeth represents for many patients the possibility of improving the appearance of their smile, expressive and characteral qualities. In these treatments the opportunity to verify the final result of our potential treatment before embarking on irreversible therapy is a fundamental working tool. The mock-up is a procedure that allows the patient to immediately evaluate what the outcome of their treatment will be before they accept and undertake the care plan. It can be performed clinically (ie in the patient's mouth using removable resins through a direct or indirect technique) or digitally (with a computer).
For a mock-up to be prepared the patient must undertake an appointment for "data collection" where along with the clinical apointment, radiological investigations, an iconographic data collection including photo shoot and films, test imprints and the compilation of a customized aesthetics file are performed. From all this information, the clinician formulates a prosthetic project that then, through a dental technician's work is materialized as a diagnostic wax-up.
At this point the clinician will reproduce such a wax-up in the mouth of the patient with the possibility to immediately evaluate the result obtained both from an aesthetic and functional point of view. At this stage we still have the oportunity to make new modifications to the project to ensure that the clinician and the patient achieve an optimal situation.
After the achievement of a satisfactory result with the mock-up it will then be easy for the clinician to complete the treatment with definitive restorations while maintaining the aesthetic and functional parameters already previously determined. In our experience we have observed that this procedure can be performed in 80% of cases that have come to our attention.