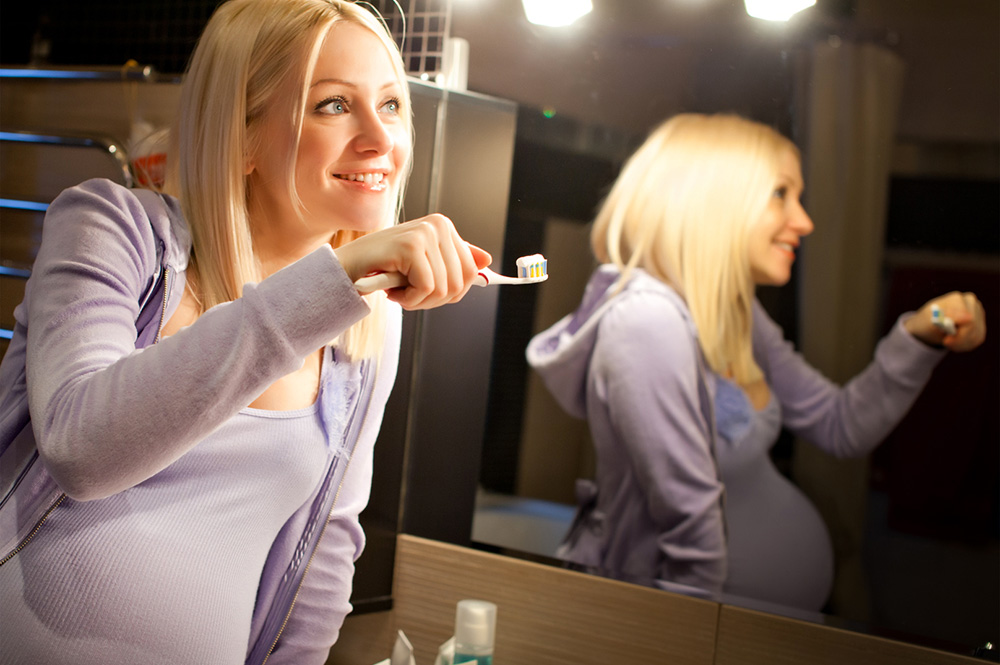 During pregnancy, expectant mothers have to face a series of routine checks and among them those related to the health of the mouth should not be neglected: in fact, addressing the 9 months of gestation with an optimal oral condition, protects from unwanted problems. It is sufficient to say that the hormonal changes that occur during the gestational period are responsible for the increase of gingival inflammation and that this phenomenon is even more pronounced in the presence of unsatisfactory hygienic conditions.
Another important aspect is related to the management of dental emergencies during pregnancy. When dental diseases are accompanied by pain, one must exercise caution in the administration of medications and local anesthetics. There are in fact different substances completely contraindicated during gestation, therefore the management of these situations can become complex. In principle, it would be advisable to postpone any surgery after reaching the third month of gestation, in case however, the situation should call for immediate treatment, we must adopt all the possible precautions discussed with the patient's gynecologist.
All types of radiographical examinations are to be avoided during the entire 9 months, so even situations of possible pregnancy must be communicated to the dentist.
However, a useful reference tool to expand on this topic is represented in a publication of the National Association of Italian Dentists that you can download below.
Publication ANDI (National Association of Italian Dentists).
Dental treatment during pregnancy and in the first few years of life.
Edited by Fabrizio Montagna and Roberto Ferro.